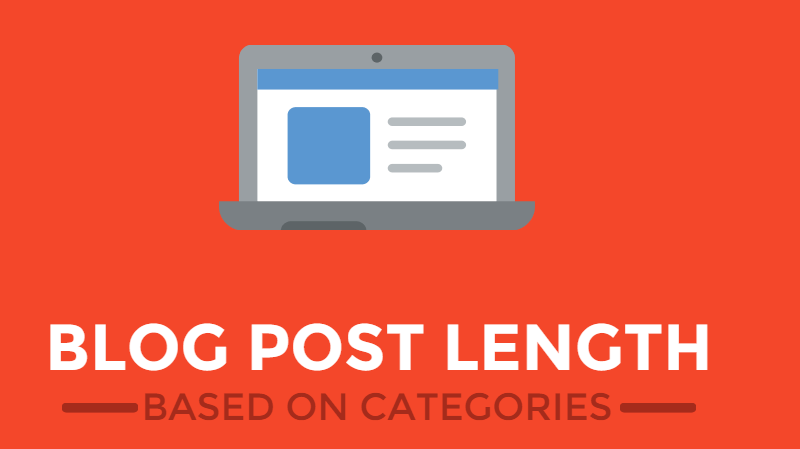 In How Long Should Your Blog Post Be? we explained that google likes to rank great content that is unique and contains over 1,800 words. Search engines love long, authoritative posts that solve a problem. Today we are introducing our Blog Post by Categories Infographic, illustrating what the word count is for the top search engine results in the most popular blogging niches.
While longer posts rank high in Google, you always to take your readers into account. The length of the post is relative to the niche your blog belongs to.
Word count varies based on your blogs niche and the attention span of your readers.  Entertainment and gossip blogs are expected to have fewer than 300 word length posts.  Readers of entertainment blogs want to consume the information and move on.
The word count expectation of personal development and marketing blogs is higher. These blogs are solving problems in unique ways resulting in larger word counts. Media in the form of images and videos are mandatory to meet their readership and to improve their rank.
Keep in mind that if the post contains video or an infographic, the number of words to express your ideas is less.
Blog Post Length Infographic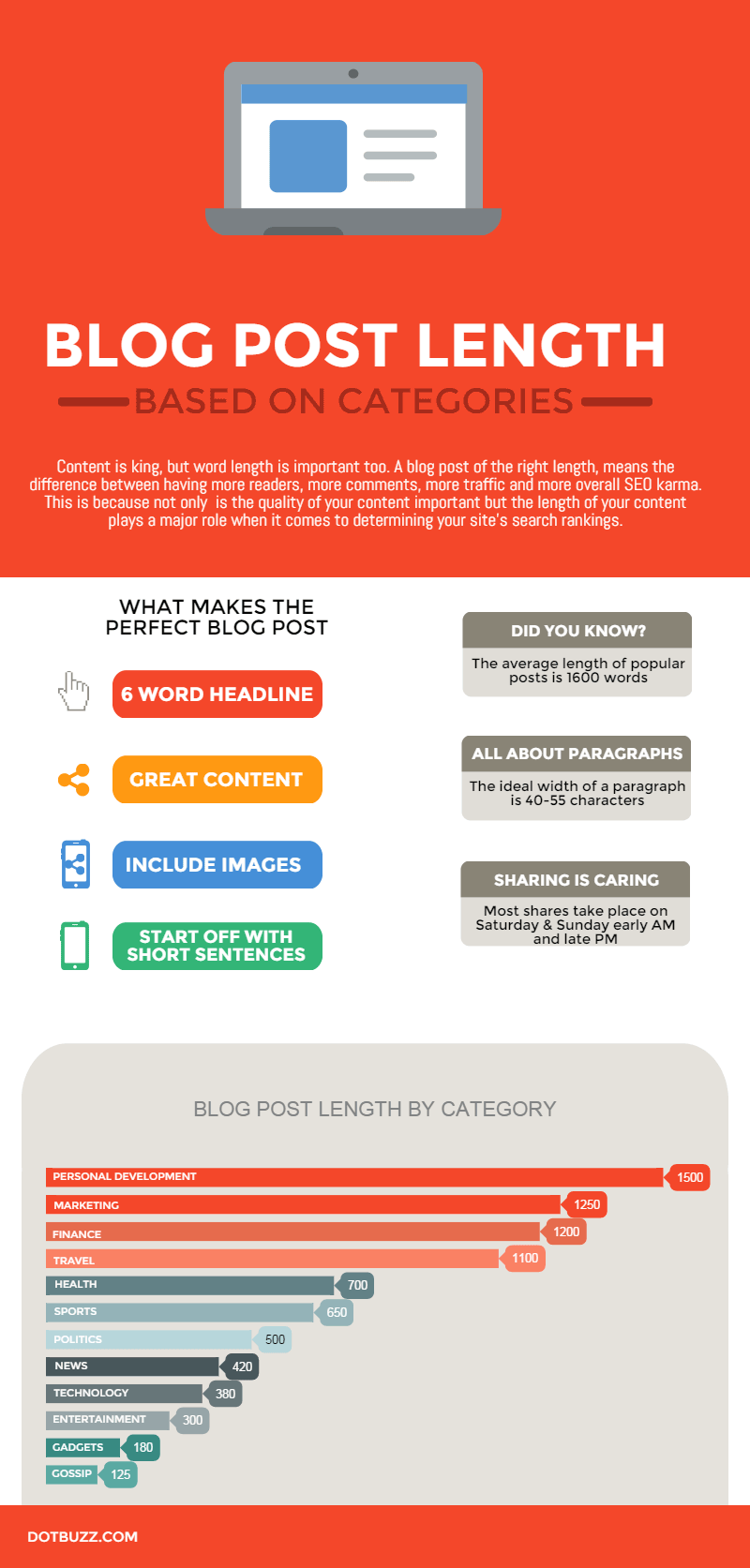 Save
Save